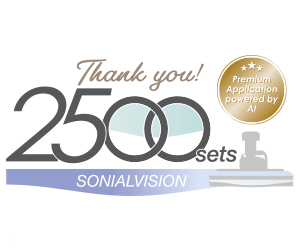 TOKYO, Japan, August 2022 – Shimadzu Corporation announced that the company has reached the milestone of 2,500 units in cumulative production for Sonialvision series RF with Dynamic Flat Panel Detector (FPD) systems.

Shimadzu's RF-Flat Panel Detector systems produce outstanding image quality for both radiography and fluoroscopy procedures. In addition, it strongly enhances utilisation in many clinical applications such as G.I. study, Orthopaedics, Urology, Paediatrics, Women's health…etc.

One of the unique solutions on the latest RF-Flat Panel Detector system, the Sonialvision G4 is Tomosynthesis, which generates multiple-slices images with just one tomography acquisition. Tomosynthesis helps radiologists to diagnose even small fracture. Shimadzu will continue to improve patients' quality of life and to help clinicians' accurate diagnosis and patient treatment.

Read more...
Contact Us
Freecall Australia: 1800 819 422
Freecall New Zealand: 0800 127 446
Email: This email address is being protected from spambots. You need JavaScript enabled to view it.