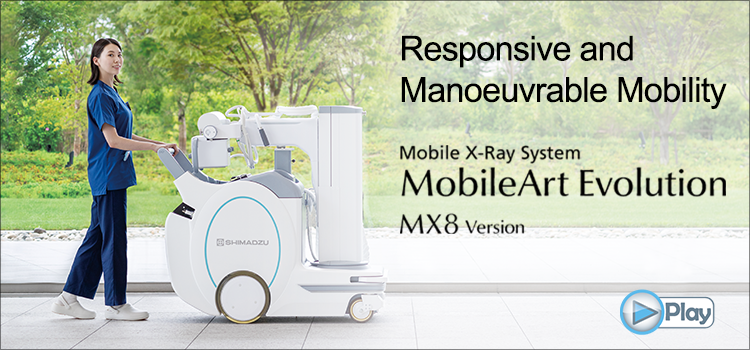 Shimadzu Medical Systems have released the new MobileArt MX8 system with a collapsible column.

The MobileArt MX8 is a premium analogue system designed to work with either new or existing:
• DR Retrofit solutions
• DR Detectors with built in image memory functionality
• CR systems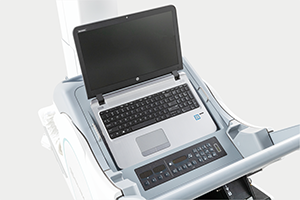 Multi-purpose tray
The system provides space for your own laptop PC for DR imaging.
A wire lock can be attached for security and the laptop computer can be fastened to the multi-purpose tray with a band during travel.
*Laptop and DR system not included as standard.

The optimised power assist system delivers natural light touch driving whether moving forward, backwards, stopping quickly, or changing directions. The system can be moved intuitively allowing the operator to focus on patient care.
Read more…
Contact Us
Freecall Australia: 1800 819 422
Freecall New Zealand: 0800 127 446
Email: This email address is being protected from spambots. You need JavaScript enabled to view it.