About Shimadzu Medical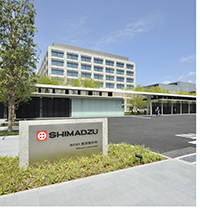 Shimadzu Medical Systems (Oceania) Pty Ltd is an Australasian subsidiary of Shimadzu Corporation, Kyoto, Japan.

Shimadzu Medical Systems started direct operations in Australia in 1996, and expanded to New Zealand in 2007. In 1999, Konica Medical Imaging joined forces with Shimadzu Medical Systems, followed by Minolta Corporation in 2003, to create one of the largest radiology supply companies in Oceania. The two companies share facilities across the region and in 2008 have a combined staffing of approximately 100 people.

To create our future we must continually examine where we are and where we are going; make adjustments that take advantage of business opportunities while maintaining a solid financial base and recognising the value of our employees and their contribution to the future of the company.

Of paramount importance is our customer service. The goal of the Shimadzu product support staff is to ensure our customers success with their instruments. Highly trained field service technicians, strategically located throughout Australia and New Zealand, are equipped to enable fast and efficient response to any situation. They are supported by experienced product engineers and applications specialists.