All In One Solution


Konica Minolta ImagePilot Brochure
To acquire an image simply select the CR button without the need to select body part. Then, perform the examination as per standard protocols and insert the IP Cassette into the reader.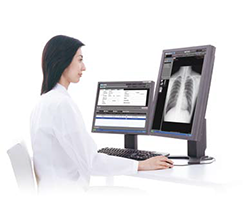 The automated image processing produces an optimised image every time regardless of body part or exposure technique.

Productivity is improved because of the system's flexible configuration. Images can be captured from additional modalities or imported from other sources.
The view screen allows images to be exported or printed to a remote host or written to CD/DVD media.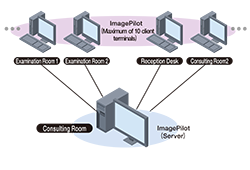 You can increase storage and capacity as the imaging department grows.

ImagePilot can adapt to you changing requirements with additional client stations and storage.
As your department grows add additional modalities to meet your requirements.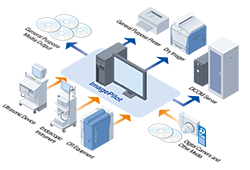 The additional features available in the Image pilot platform include:
Referral and exam reports can be created using a template system
Able to display schematic models and drawings
Selection of multiple patients and images from a user defined query and export to remote host (this doesn't seem to read quite right.)
Printing of reference images and common examination comments can be created and selected.
Additional features and functions support medical examinations.