The 3 in 1 digital solution for the modern X-ray department, providing R/F, Digital fluoroscopy and DR imaging.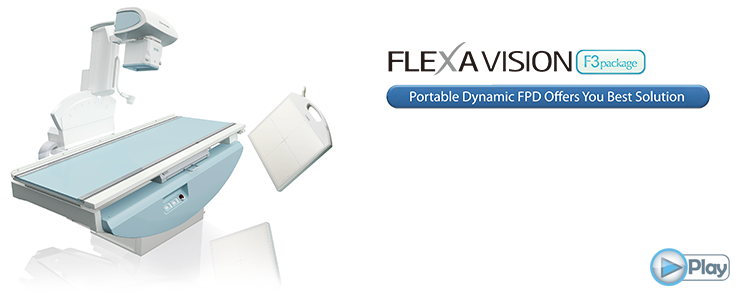 The Flexavision F3 is a portable dynamic FPD remote controlled X-ray system performing Fluoroscopy, Digital Radiology and Universal Digital Radiology, providing more efficient utilization of the examination room.

A second FPD can be added providing unparalleled flexibility.