Cardiovascular - Trinias unity edition release

Shimadzu introduces the new interventional lab system, Trinias "unity edition", supporting interventional procedures for the whole body including cardiac, neuro, abdominal, and peripheral regions.

Improved device visualization with low dose imaging is achieved by the implementation of cutting-edge image processing technology that fully communicates with the multi-functional patient table.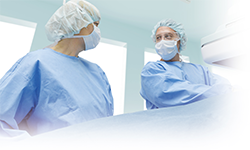 Trinias "unity edition" incorporates a full range of new image processing technology in support of complex interventions, with the all new multi functionality patient table provides flexible positioning with tilting functions and a customizable touch panel console delivering system wide support.

The new "unity edition", featuring a warm colour scheme, is the culmination of Shimadzu's commitment to quality product developed and manufacture in Japan. This includes full quality testing and inspection in Shimadzu's advanced quality centre, providing safety and reliability for both patient and users peace of mind.


Background to Development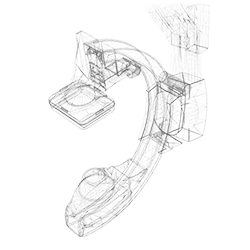 With the ongoing global trend in the increase in interventional procedures together with advancements and the diverse nature of interventional procedures, combined with the need to provide excellent image quality using low X-ray dose rates has led to the development of the Trinias "unity edition".
Such worldwide clinical trends generate an expectation that interventional lab systems will deliver both low dose and high image quality simultaneously, while supporting various anatomical regions, diagnosis and treatments using various devices.
Shimadzu's development policy is to reduce both the patients' and physicians' burden, while supporting whole body imaging, not only cardiac, but also neuro, abdominal, and peripheral regions.
Features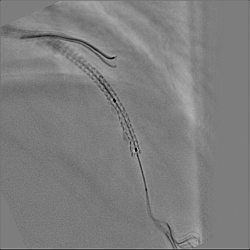 1. Refining Workflow in Support of Improved Patient Care
SCORE StentView provides real-time stent enhanced imaging for deployment of devices, while StentShot is used for confirmation of deployment and identification of possible stent fractures.
Real-time artefact reduction software, Flex-APS, automatically optimizes motion reduction during DSA acquisition on a pixel-by-pixel basis, in real-time, providing superior image quality.
The new SCORE Chase application displays the entire extremities by stitching together acquired images taken from a single contrast run in real time, increasing diagnostic imaging capability while reducing study times.
2. Communication with the Multi-Functional Patient Table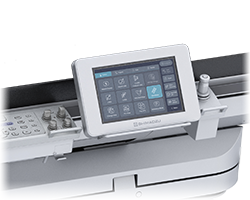 Communication with the new multi-functional patient table has become available, providing flexible table positioning including tilting functions, supporting advanced imaging functionality.
The user's preferences can be set up on the customizable touch panel console delivering system wide control with several commands such as switching functions or selecting displayed images from the table side during procedures.
3. Expansion of the Product Line-up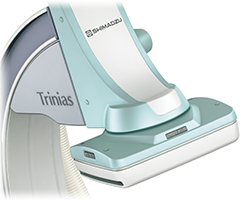 Customers' choice with the Shimadzu product range is now expanded with the addition of the new C16, encompassing a 16" x 12" FPD, providing a large field-of-view for a wide range of body part including abdominal and peripheral regions.
Read more...
Contact Us
Freecall Australia: 1800 819 422
Freecall New Zealand: 0800 127 446
Email: This email address is being protected from spambots. You need JavaScript enabled to view it.