Konica Minolta Launches the AeroDR 3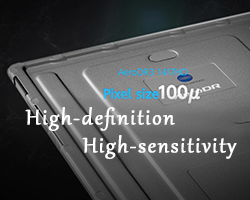 Konica Minolta, Inc. (Konica Minolta) have launched the new Super Premium AeroDR 3 wireless Flat Panel Detector (FPD).

The AeroDR 3 is a lightweight cassette-type 14x17 wireless FPD offering high resolution, low dose rate imaging.

With a sensor pixel size of just 100µm, the AeroDR 3 delivers outstanding resolution that is among the highest in the world. For example, it allows the capture of fine structures such as the bones of a finger, providing clear imaging even when enlarged, thus contributing to enhancing diagnostic accuracy.

The AeroDR 3 is the new flagship model of Konica Minolta's AeroDR series that is ideal for use in a wider verity of environments, including a patient's bedside, ICUs, emergency departments and operating rooms as well as radiography rooms.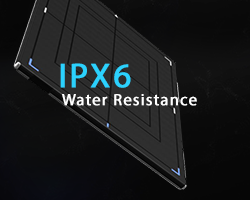 The light weight AeroDR 3 weighs only 2.6kg, including the integrated lithium ion capacitor (battery), while providing exceptional patient loading of up to 400kg across the FPD's surface.
Together with the waterproof rating of IPX6, this flat panel detector is truly durable with its advanced Monocoque Housing Structure.

Read more....
Contact Us
Freecall Australia: 1800 819 422
Freecall New Zealand: 0800 127 446
Email: This email address is being protected from spambots. You need JavaScript enabled to view it.